Hot tub retailers targeting record totals
Distributors and retailers are preparing to smash previous record-breaking sales totals this year after securing major success in 2015 by capitalising on the booming demand for hot tubs and swim spas being purchased for social and wellness purposes.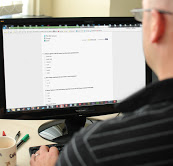 The industry has been brimming with optimism ahead of the spring season, which has been reflected by hot tub and pool product specialist Golden Coast providing the results of its fifth Wet Leisure Industry Survey, in partnership with the British Swimming Pool Federation (BSPF), which revealed a rise in sales of hot tubs last year by 20 per cent.
As well as indicating that the average number of hot tub sales had shot up, the survey highlighted that swim spa sales were also ahead of in-ground pools (indoors) sales and in-ground pools (outdoors) as well as saunas and steam rooms.
Most respondents to the survey, 71.5 per cent, described their past year as being 'OK' or 'Good'. According to the survey, the driving force for sales in the past year has been from customers seeking a mixture of health and wellbeing with fun and relaxation. Figures collected from the survey indicate that health and wellness alone is not yet a significant factor for purchasing a hot tub.
One of the respondents stated: "I would suggest 80 per cent of our leads are looking for a social experience rather than specific hydrotherapy."
There is still demand, though, for hydrotherapy benefits from hot tubs highlighted by a respondent who revealed: "A lot of customers are looking to purchase a hydrotherapy spa or swim spa often to help with chronic pain and back pain."
Another respondent said: "Consumers are becoming more educated on health benefits but there is still a lot to do on the education process."
Ahead of the spring season, the survey has highlighted that 60 per cent of respondents reported that they were expecting a 'Good' or 'Extremely Good' year. In 2012 only 18 per cent of respondents were this confident.
Another significant positive trend during the past five years has been that respondents expecting a difficult year has dropped year-on-year from 40 per cent in 2011 to just six per cent this time.
For the third year running, servicing and repairs has scored the highest when businesses were asked what services they offer to customers.
The survey also indicated that the number of respondents offering online/ecommerce sales has shrunk steadily for the past five years that feedback has been taken, falling from 39.7 per cent in 2011 to 27 per cent in 2015.
In contrast respondents highlighted that there has been an increase in the influence that web-based strategies have had on their businesses, from 24 per cent in 2012 to 42 per cent this time round.
Respondents indicated that they heavily rely on their website, social media, and emails for marketing their businesses, while local press and newsletters are still being used significantly for promotional activities.
The largest study of its kind in the UK, the annual survey in partnership with the British Swimming Pool Federation (BSPF), gathers information on changing tastes, economic factors and business performance: to deliver the essential market intelligence that companies in the industry need to adapt and grow in the year ahead.
"Each year, we are pleased to see more and more companies lending their support to this vital survey, thereby improving its results exponentially," said Golden Coast Managing Director Jamie Adams.
Essex-based Aqua Warehouse Group chief Richard Hart is among the leading UK-based distributors that has reported increased sales success in 2015 after gaining the extra responsibility of distributing the L.A Spas ranges of hot tubs and swim spas last year to sit alongside his Vita Spa distributing duties.
"All of our Vita Spa dealers performed really well last year," said Richard; "Due to the changes after MAAX Spas purchased the L.A Spas brand we had a delay in delivery of products to our newly acquired L.A Spas dealers but once they received stock in April they started to produce strong sales to provide a much higher final total than the previous year, which we're very pleased about.
"We were very pleased to report to our dealers at the L.A Spas Seminar that they had increased their annual sales total and our overall sales for the UK were 30 per cent up on the previous year.
"They performed really well and we're very happy with their performances and showroom promotional activities, which we will be heavily supporting once again this year."
Vita Spa Dealer Manager Graham Message reported that, along with a large increase in hot tub customers, there had been a massive jump in swim spas sales during 2015.
"Along with producing a lot more sales of hot tubs than last year our dealer network has also helped to massively increase our overall swim spa sales compared to last year," said Graham. "We had a lot of positive messages to report to our L.A Spas and Vita Spas Dealer Seminars in January."
Graham revealed that there is a growing trend of consumers being attracted to the high-end Vita Spa models and this helped to secure a bumper year of record sales for the brand's pedigree 700 Series of hot tubs. Ahead of the Aqua Warehouse Group's preparations to roll out enhanced Vita Spa models with new Northern Exposure 3M Thinsulate insulation to its British dealer network this spring it has been reported that sales of the 700 Series surged by 28 per cent last year.
Dealers who attended the recent Vita Spa Seminar event, hosted at the Greenwood Hotel & Spa in Essex by the Aqua Warehouse team, were informed that their efforts to promote the Vita Spa 700 Series had paid off handsomely during the previous 12 months. The large jump in sales followed enhanced dealer training for the 700 Series.
"It's been hard work for us in the last three years to get to this stage but we're really seeing the benefits now," revealed Richard Hart.
"Our dealers are being given the right training to give them confidence to recoup the benefits of higher sales by speaking about the products effectively and highlighting lots of the luxury features that are available as standard."
Vita Spa Dealer Manager Graham Message also reported that, along with a large increase in 700 Series hot tub customers, there had been a significant increase in Vita Spa models across the board, as well as a surge in swim spa sales during 2015, as demand for the Vita Spa xStream range, which was boosted by a WhatSwimSpa? Best Buy Award accolade for the XPS, surged to record levels last year compared to the 2014 figures.
"This success has been achieved with the same amount of loyal dealers that we've had in the previous year," said Graham.
"Just by supporting them and working well with them they've been helping the Vita Spa brand to make significant sales increases."
L.A Spas UK Representative Sean Aldred, who attended the L.A Spas Seminar event in the opening weeks of the New Year, reported that the brand had enjoyed a good start to 2016 and additional swim spas sales had also been recorded.
"We did very well last year and we got off to a good start in January with swim spas included in our sales," said Sean.
Aqua Spa Supplies Warehouse Manager John Mabey, who has been helping to promote the Aqua Warehouse Group company's new End2End product line at the November edition of the UK Pool & Spa Expo, now renamed as the Hot Tub Living Expo, and 20th anniversary edition of SPATEX, reported a significant increase in wet leisure product sales including extra demand from European customers.
"Since Aqua Spa Supplies made its debut as an exhibitor at the third edition of the UK Pool & Spa Expo at the start of 2015 we've substantially increased our British customer numbers and after we had a stand at Piscina & Wellness Barcelona in the autumn we've started to take on more European orders," said John.
Jacuzzi has made a major commitment to promotion of its iconic brand this year after reporting that it has continued to maintain its high sales presence in the market after once again surpassing its previous year's record with double digit growth by its British retailer network in 2015.
Along with the brand's top ten big hitters, who are being primed to expand with second and third showroom sites this year, the whole UK network of Jacuzzi retailers has significantly contributed to the strong overall performances from all of its product ranges and AquaFit Systems swim spa options.
Although a small number of new dealerships have added to the total sales figures Jacuzzi National Sales Manager Martyn Winstone has reported that the brand's strategy to assist existing dealers to build on previous success had been the main ingredient for the 2015 increase in sales.
"This has been another good year for us and we've achieved double digit growth with strong sales throughout our dealer network," revealed Martyn.
"Our top ten dealers all continued to grow and we will now be looking at our plans to help them launch second and third showrooms this year."
Jacuzzi retailer Oyster Pools & Leisure has provided another major boost for the brand ahead of the spring season by securing eight awards from the two BISHTA and SPATA ceremonies during the 2016 British Pool & Hot Tub Awards presentation including the prestigious Peter Geekie Award for Retail Excellence sponsored this year by leading hot tub and pool product specialist Certikin International.
Euphoria Lifestyle chief and seasoned Jacuzzi retailer Mike Robinson, who exhibited the original Jacuzzi pump that launched the hot tub industry as part of Euphoria Lifestyle's stand at last year's Goodwood Revival, also landed Gold Awards in the 'Residential Hot Tub £7,000 to £14,000' and 'Best Website' categories during the BISHTA ceremony.
"We've got a lot of dealers in our network like Oyster Pools & Leisure and Euphoria Lifestyle who've worked hard to build up their business and have been in the market for the long run," said Martyn. "They've grown sensibly to achieve their current success in the market."
As a major marketing boost for the spring season and to help its dealer network reach new sales heights Jacuzzi has launched a number of major sponsorship deals to help build on its record-breaking hot tub sales performance of 2015.
These deals include the sponsorship of the USA ski team, nine Audi FIS Ski World Cup races, and an Associate Club Sponsor partnership with triple-trophy winners Leeds Rhinos for the 2016 season. The promotional initiatives follow the sponsorship of Jacuzzi retailer Luke Shelley of All Weather Leisure to promote the brand while he was competing in the British Superbike Championship last year.
"I've been delighted to be able to represent the Jacuzzi brand on the race track as well as in our showroom," said Luke. "It gave me extra motivation to increase our Jacuzzi sales due to the financial support I was given in 2015."
"Securing this deal proved to be perfect timing for me and it was also great for the hot tub industry. There are a lot of wealthy people involved in motor bike racing with disposable incomes that we can tap into."
Martyn added: "As a company we've gained various sports advocates and have launched many advertising and sponsorship initiatives to increase awareness of the Jacuzzi brand and our quality message to prospective dealers and consumers. It's proved to be a success with increased sales performances."
Marquis was also among the major success stories of 2015 and has been celebrating record global sales for the year after being rewarded for implementing a successful Dealer Direct strategy for its Celebrity Series, e-Series and Signature Series of hot tubs coupled with its extensive promotional activities during high-profile international exhibitions to promote its fledgling Aquatic Training Vessel (ATV) swim spa range.
As well as successfully introducing ATV to the British and European markets the manufacturer has also been rewarded for its incorporation of the MicroSilk technology in its hot tub production. Thanks to this technology, the brand's Epic Ultimate with MicroSilk has soared to the top of the sales charts in the UK and throughout Europe.
"We had our best year internationally in the company's history," reported Marquis Spas Director of Global Sales Steve Hasenmueller
"Our Epic Ultimate with Microsilk has hands down been our best seller both in the UK and across all of Europe. After 15 years of evolving we are an overnight success! A greater presence across the globe and our four dedicated Marquis warehouses to fuel dealer sales was the growth accelerator last year."
 Welsh Hot Tubs Managing Director Steve Baxter, who also supplies the Vita Spa range, became one of the first Marquis dealers to take on and promote the ATV and achieved the historic first British installation last year, which is featured in the 2015 edition of WhatSwimSpa? that has bestowed the innovative ATV-14 Ultimate with its first Best Buy Award.
"We were delighted to gain our first ATV customer so quickly in the early part of the year," said Steve.
 The Oregon-based manufacturer has now extended its options to include the ATV-17 Kona, ATV-17 Sport, ATV-14 Sport and the ATV-14 Splash and Marquis President and CEO John Schrenk has welcomed the latest additions to the ATV fleet that have been produced to provide dealers with options this year to satisfy the demands of competitive athletes and owners with family members who have various swimming and exercise capabilities.
"We have expanded our ATV line to meet the growing demand for a variety of customers, from the serious athlete to a family looking to spend time together," said John.
Doncaster-based Artesian Spas reported that its final sales figures for 2015 were well above 2014's total and that hot tub and swim spa sales are booming thanks to an increase in consumers purchasing through finance capabilities.
"Our dealer network has performed well once again and we've improved on last year's sales figures," said Artesian Spas Director Victoria Wrigglesworth. "The demand for finance purchases has really increased and this has allowed our dealers to promote many more of our high-end models and achieve success in this flourishing part of the market.
"We've also seen a stronger demand for our swim spas during 2015 and have achieved success with sales for our new additions to the TidalFit range, especially the 12ft limited edition model that is superb value."
 Leading Artesian Spas hot tub and swim spa dealership H2O, which is a division of IJ Cannings & Son Ltd, has been recognised for its Dealer Excellence in 2015 by Victoria and the Artesian Spas team ahead of opening of a new showroom in Plymouth to promote the Artesian Spas brand and newly-enhanced Platinum Elite models.
It has been launched to generate additional Artesian Spas sales this year and to coincide with the next generation of the family-run business joining the fold. IJ Cannings & Son Ltd's Managing Director Bradley Cannings has welcomed his son Ed to the company, which was originally established by Bradley's father in 1969.
"We've had quite a news heavy period of late; following our 45th anniversary, new showroom, and third generation of the same family joining the company," reported H2O Sales & Marketing Manager Dan Johnson.
During two high-profile appearances at the UK Pool & Spa Expo in 2015 Villeroy & Boch Wellness at Home Manager Dirk Peters helped to promote the launch of innovative new designs including the Just Silence model, and X-Series options, and reported improved sales performances for the iconic Germany manufacturer in neighbouring European countries.
Promotion for the brand's hot tub products has been extensive and have been boosted by an iF Design Award in Munich for the newly-launched Just Silence model that has also received a WhatSpa? Best Buy Award. Dirk is now confidence that the X-Series will also prove to be popular in the hot tub market this year.
"We performed very strongly last year throughout Europe and gained great feedback and award recognition for our new Just Silence model," said Dirk.
"What is interesting about the X-Series is that it can really blow out the competition in the market. It certainly has all of the qualities and features, but without the JetPaks, to be a major success with our dealers and their customers. This hot tub series offers standards that are otherwise only found in the Premium segment."
Villeroy & Boch Key Account Wellness at Home Christos Theodorou has been helping Dirk to enhance communication with the UK dealers and reported that European sales totals for 2015 have been significantly higher than the previous year.
"We've recorded good annual sales overall and we've achieved really strong sales in central Europe," said Christos. "Overall our total figure is up by 25 per cent compared to 2014 and our new models have been a huge part of this success for us this year."
Hot tub and pool product specialist and Caldera Spas distributor Certikin International has reported thriving sales and demand from customers for its complete 'one-stop-shop' product options that have now been boosted in time for the spring season with two new Fantasy Spas models.
To help target customers from the entry level-market the Aspire and Splendor models have now enhanced the options from the energy-efficient Fantasy Spas stable
Certikin Marketing Manager Cath Saunders has been helping to promote the Fantasy Spas models and believes the company's broad product range will continue to prove successful this year.
"We performed very well with our complete 'one-stop-shop' capabilities in 2015 and I believe it will be a major attraction again this year for any dealers seeking pedigree products combined with inclusive professional support services," said Cath.
"If our clients need guidance and support to ensure that projects for their own customers run smoothly then they know that they can call us for guidance and support. We'll always help out and provide the necessary advice to our customers.
"No other wet leisure supplier can provide this extremely high level of support that we can. That's what sets us apart from other companies."
TV documentary stars Hot Tub Superstore secured their best ever year of sales by surpassing the 2,000 mark last year and have made changes to ramp up sales even further after turning to USA manufacturing giants Master Spas to secure hot tubs and swim spa for the British market after turning their backs on an exclusive supplier relationship with Florida-based Premium Leisure.
The Blackpool-based outfit got tongues wagging and established Master Spas dealers seeking other brand options, after concluding the deals in the autumn ahead of celebrating another record-breaking year by securing 2,300 sales.
"We had a fantastic year in 2014 thanks to our Hot Tub Britain exposure and that momentum continued last year with extremely high demand to help us secure 2,300 sales," said Ross Phillipson.
"Our national sales strategy is working well and we are now supplying hot tubs and swim spas from Master Spas and a couple of our own branded roto-molded hot tubs from Watkins Manufacturing this year.
"We've had a great relationship with Premium Leisure for the last ten years but we needed suppliers who could match our dynamic progress and that's what we've now gained from doing deals with these two USA manufacturers."
Chris Brady at 1 Stop Spas reported that he successfully utilised his association with Olympic swimmer Sophie Allen and the WhatSpa? Leads service to boost his 'phenomenal' Vita Spa and Marquis hot tub and swim spa sales last year. Vita Spa's top UK dealer in 2014 was once again honoured during the recent Vita Spa Seminar in Essex for his achievements in 2015 and is confident of achieving further success this year in his new showroom location.
"The WhatSpa? Leads have been working really well for us on top of our association with Sophie Allen and all of our promotional and sales activities," reported Chris. "It's another tool to help to increase our sales and the beauty is that it tells us what price points people are looking for, so we can target them with specific models."
During the past 12 months Chris has also successfully incorporated the Marquis options after relocating to a larger showroom last spring and has reported an increase in customers who are seeking to purchase their second or third hot tub model.
"Our decision to move to larger premises and dual-brand by including Marquis to our existing Vita Spa range of options has paid off for us with significantly increased sales in 2015," said Chris. "It's been phenomenal and we're finding that demand for swim spas is increasing and consumers are turning to quality brands for their second and third hot tub purchases and so we are catering for them with two leading USA brands."
Hydro Active Pools and Spas Director Andrew Price is among the thriving band of Vita Spas dealers that reported improved sales success last year with the brand. To build on his annual sales increases and efforts to promote the brand in Yorkshire, which was honoured during the Vita Spa Seminar, Andrew is now preparing to launch a new Vita Spa showroom to capitalise on the increasing demand for hot tubs and swim spas.
"We've invested a considerable amount of money in this new additional showroom to provide the best possible setting to promote quality hot tub and swim spas and our established Vita Spa dealership status.
"It has taken a lot of money, time and effort but it has been worth it to create a showroom with a quality atmosphere in a minimalist setting to showcase the Vita Spa models.
"We have a great relationship with Vita Spa distributor Aqua Warehouse Group and this helps us to promote the quality message to our prospective customers. Richard Hart and his team help to cut out all of the possible red tape issues that could cause us problems and this is an essential part of our dealership success as it helps us to efficiently provide top quality models and excellent service for our customers."
Andrew also reported that he gained ten new customers for the Superior Spas brand in 2015, with models produced by Hungarian manufacturer Wellis and supplied to British dealers by Chesterfield distributor Rob Carlin.
"Once again we had a really good year with our Vita Spa sales," said Andrew; "We've also took on the Superior Spas brand manufactured by Wellis this year and sold ten of the entry-level Paradise models in a two-month period."
L.A Spas dealer Andrew Wroot of MySpa (UK) Limited is among the newly-acquired dealer network of Aqua Warehouse Group and has revealed that during 2015 he has achieved improved sales success with the hot tub and swim spa brand. Andrew is also among the loyal band of Sundance Spas dealers who have been supplied this year by official distributor Jacuzzi UK.
"We've done really well this year with L.A Spas," said Andrew. "We've introduced more display models and we're also continuing to supply Sundance Spas. We're pleased that things have finally been sorted out with this brand now that Jacuzzi UK has taken over distribution and were now looking forward to 2016.
HotSpring Show Team Manager Wayne Hadlington reported that his HotSpring WorldMilton Keynes showroom location at the Dobbies Garden World in Fenny Stratford had achieved 'best-ever' sales in 2015 and that other HotSpring dealerships had also achieved record performances.
Wayne reported that higher levels of finance deals had been achieved last year compared to 2014 and this had assisted retailers in securing mid-range sales and new customers for high-end models including the WhatSpa? Best Buy Award-winning HotSpring Limelight Flair and Highlife Envoy NXT.
"We had a record-breaking year of sales in Milton Keynes as well as other locations," reported Wayne. "Although we have a wide range of HotSpring product choices to promote in our showroom we particularly performed well in the £8,000 to £10,000 price category.
"The market for us here is based on the strong middle-ranges and upwards, rather than the entry-level market. As such we did really well with finance deals last year with customers seeking to purchase the advanced HotSpring functionality.
"It's really been good to provide finance to open up the option for a lot of people to gain a high-end model from us. Hot tubs are no longer seen as exclusive luxury goods for very high earners as they used to be. We've been achieving sales to people in their late 30's and upwards who have got families and want to share time together in their hot tub."
Sales Consultant at HotSpring World Peterborough Claire Kelly has helped to secure the showroom's best ever sales performance in eight years and is confident that further success can be achieve in 2016.
"During the last few years we've been building a lot of sales success momentum and this has resulted in us achieving our record-breaking performance," said Claire.
"We've been working hard to ensure our sales have improved annually in recent years and I'm feeling very positive about the future and confident that we can continue this run in 2016."
UK-based distributor Catalina Spas has been providing its dealers with the perfect start to the spring season with the launch of a bumper crop of new models to the market including the Dream 600L manufactured by Dream Maker Spas in Florida, which has boosted the wide variety of enhanced hot tub and swim spa choices to target consumers requiring products in all price points.
Catalina Spas chief Stephen Crabb is confident that the Dream 600L will be a bit hit in the market this year and is currently promoting a specialist production process by the manufacturer that uses Linea High Density Polyethylene (LHDP) incorporating a special 'mica' fill package, which produces a 'metallic' appearance in the finished hot tub.
"The Dream 600L is a hot tub with all of the looks and feel of acrylic but with the impact resistance, durability and reparability of LHDP," said Stephen.
One of Stephen's top Catalina Spas retailers Jane Veysey at multi BISHTA and SPATA award-winning All Swim helped to secure a 40 per cent increase in sales in 2014 to achieve the dealership's all-time sales record and almost matched this feat again in 2015.
"Our 2014 figures were part of an exceptional record-breaking year with a 40 per cent jump in sales from the previous year," reported Jane.
"Obviously to almost match our best ever annual sales total in our family-run dealership's 42 years of trading again last year is also an incredible achievement. We've had demand for all our product choices and price points this year.
"There has been a surge in customers choosing very different price ranges. Sometimes we've been experiencing a lot of sales of high-end hot tub models and then there has been strong demand for entry-level models. It's been strange and we haven't been able to work out what has caused this to occur."
Coast Spas dealer Adrian Lee of Outdoor Heaven is among the Canadian manufacturer's loyal band of UK-based hot tub and swim spa retailers that have achieved successive annual sales increases.
Adrian has achieved back-to-back enhanced sales performances by achieving a ten per cent increase of new customers for hot tubs and also swim spas, after one of his installations was featured for Coast Spas' Wellness range in the 2015 edition of WhatSwimSpa?
"We  had another good year and our sales are up again," said Adrian, "There has been demand across the board for all price points and as a result we've achieve a ten per cent increase compared to 2014.
"During the past year we've been promoting the message that we've got a wide range of products and broad range of prices to suit all budgets. We have quality options from Coast Spas to promote to them."
Like his Coast Spas counterparts, Adrian now has the option of choosing from a host of Regency Collection hot tub and swim spa models this spring from the Coast Spas production line that were officially launched to the British market at the 20th anniversary edition of SPATEX by A5 Spas chief and multi-award-winning retailer and Coast Spas dealer Mark Anthony.
Prices for the new range of Regency Collection hot tub and swim spa models range from just under £4,000 to £12,000 from the Typhoon Series, the Cyclone Series, the Tropical Series and the choice of two swim spas that are the Emperor, and Empress.
"We're delighted to be helping to promote this comprehensive range of options to target the entry-level market from the pedigree production facilities of Coast Spas in Canada," said Mark.
"This is a new line of dedicated hot tubs and swim spas for the UK that can ensure increased profitability for dealers that gain them for retailing in their exclusive areas. We will be ensuring that there is a large amount of stock retained in the UK at our bonded warehouse, so that we can provide a constant supply of models to dealers for their customers."
Tuff Spas have been a hit with instant sales success after being introduced to the British market in 2015 by distributor and Spa Crest Europe Managing Director Tony Welsby.
"Sales have been very good," reported Tony, who will be launching new Tuff Spas models to add to the WhatSpa? Best Buy Award-winning TT650 after securing an extended deal to distribute the Arizona-based manufacturer's products.
Tony has also announced a new deal to supply swim spas from Florida-based Premium Leisure to the British market this year.
"Initially we'll bring over a couple of swim spas to start off with and then build up orders from there on for other models," divulged Tony.
"We've spoken with our contacts at Premium Leisure and we're really excited to be linking up with this manufacturing company. It's very early in the process and we've got to get our heads round the range of swim spa options that we're going to be supplying to the British market.
"The benefit for us is that we're going to use our relationship with Spa Crest to transport their hot tubs in any partially-filled containers of swim spas from Premium Leisure. So there will be a significant cost saving."
Tracy Roberts at Shropshire Pools & Spas, which also supplies Spa Crest's full range of hot tubs including the revamped Coastal range that has the four-seater 2015 WhatSpa? Best Buy Award-winning Hatteras in its stable, reported that the TT650 had soared to the top of her sales charts last year.
 "The TT650 has been our best selling model and the innovative built-in hard cover has been one of the main selling points," said Tracy.
Newly installed BSPF President Alex Kemsley, who supplies the Spa Crest and Villeroy & Boch hot tub models with business partner Simon Dickson at their Waterstream showroom, reported that the duo achieved success last year with Compass Pools.
"We've been heavily involved with the Compass Pools side of the business during the past year so that has overshadowed the hot tubs side of things," revealed Alex.
"It really is a perfect solution for hot tub dealers to gain a foothold in the pool market. Awareness has certainly increased in Compass Pools and people are now asking for them as the best solution for their requirements and budgets."
Holland-based hot tub and swim spa specialist Passion Spas is currently expanding its headquarters to meet growing European and international demand after reporting that sales surpassed the 6,000 mark last year.
Its flourishing Passion Spas USA division is also experiencing growth and now has a new consolidated facility in Holland, Michigan, that is being launched for the spring, which has a combined sales and dealer services with a new dedicated showroom area to promote the latest models.
Along with the Passion Spas models, including the new Felicity, Desire and Repose, the facility is fully stocked with Almost Heaven saunas. The new showroom also features authentic Finnish saunas by Harvia, the premier sauna manufacturer in Finland, as well as a full line of Radiant Series infrared saunas.
The Dutch company's founder Dolf Nieland reported that Passion Spas would be continuing its strategy to produce new models every year, which will be launched at high-profile exhibitions throughout European and in the USA, to provide international dealers with the ability to constantly change their showroom options.
"We achieved 6,000 sales last year," said Dolf. "Our intention is to be constantly developing and launching new hot tub and swim spa products. We are close to our customers and hear what they say. So we can then introduce some of their suggestions in our future models.
"So we will be launching a new exterior design that is more minimalistic and is generally what the majority of customers are looking for. But we will also still be continuing with our strategy of producing innovative models."
Currently the Dutch outfit's headquarters is undergoing a major expansion initiative to construct multi-level display areas as part of a design based on Les Halles train station in Paris before it was burnt down. The new facility will be so large that golf carts are currently being prepared to help visitors to be transported quickly around the site once the expansion work is complete.
"The plans also include some more buildings, including offices and workshops, plus a fitness room and squash facility," said Dolf.
"We've got a number of golf cart vehicles to transport visitors around the site when they come to view our new showroom and warehouse facility."
Wellis distributor for the UK and Superior Spas Managing Director Rob Carlin has reported that the Hungary-based manufacturer has achieved its best ever European sales total ahead of launching new swim spa designs including the Rio Grande, the Amazonas, Amazonas Power, the Danube and the Danube Power.
"Last year Wellis achieved 450 UK sales and 5,000 hot tub sales across Europe and this is a significant increase from the 3,500 total of 2014," said Rob. "This brand is annually gaining a larger share of the market.
"We're very optimistic about the future and we're expecting to attract additional dealers this year and believe sales will grow even further in the next 12 months."
Spanish manufacturer Aquavia Spa reported growth of just over 13 per cent last year and Company Manager Artur Deu is now aiming to entice British dealers to promote the brand's range of hot tubs that have been boosted in time for the spring season with the launch of the Wave and Sunset models.
"Last year we increased our growth by 13.9 per cent overall as a company and increased our established presence in the south European market. France and Germany are performing well for us and we've also been doing some good business in Italy," said Artur.
"They like our designs and the fact that they are manufactured in Europe and can be delivered very quickly.
"Although we are based in Spain, the current dealers we have established in France are performing very well and that is our biggest market for us at the moment. The Spanish market has picked up in the last year but it is not nearly as good as it was previously. That's why 75 per cent of our products are exported to other European countries.
"We've got a long-term strategy with the British market. We already have three dealers in the UK and we're now hoping to bring on more retailers in the next few years."