Hot tub water care development
BAYROL wet leisure product distributor the Pollet Pool Group is preparing for an advanced mobile technology system to enhance hot tub care and help retailers increase the promotion of the SpaTime water treatment product range.
Ahead of a consecutive appearance at SPATEX, BAYROL product and water treatment specialist Jimmy Lamb has revealed that the Pollet Pool Group (PPG) is planning to build on its launch of a BAYROLab water testing system for pool specialists with a dedicated version for hot tub retailers.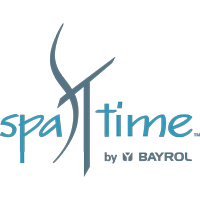 In recent years PPG has been ramping up its search for retailers for the SpaTime water treatment range from BAYROL by targeting visitors at the two major UK exhibitions hosted in the West Midlands. An appearance at the Hot Tub Living Expo in October will now be followed up with a larger stand presence at SPATEX 2017, running from Tuesday, January 31, to Thursday, February 2, to promote SpaTime and a wide range of products to the hot tub and wet leisure trade at the Ricoh Arena in Coventry,.
During the Hot Tub Living Expo Jimmy presented a special forum on 'Hot Tub Water Treatment and what to tell your customers' to highlight tips and advice to give at the point of initial enquiry, as well as during commissioning and after sales.
Jimmy was also promoting the Poseidon range of four user-friendly hot tubs that comprise of the Janus, Zeus, Neptune, and Neptune Deluxe models, which have Gecko controls and can be provided to dealers and their customers on a quick delivery basis.
The Janus, coming in at 2000 x 1600 x 820mm, is the smallest of the quartet with two seats and a lounger seat; while the Zeus, which comes in at 2120 x 2120 x 820mm, has been designed with five seats and a lounger seat. With three seats and two lounger seats the Neptune has the same dimensions as the Zeus but has three more jets compared to the 32 of its Poseidon stable mate.
Coming in at 2300 x 2400 x 920mm, the Neptune Deluxe is the largest option with four seats and two lounger seats; which are complimented with 59 jets and 11 turbo air massage jets.
As well as showcasing the new BAYROLab mobile water testing kit, on the BAYROL stand at the Birmingham NEC Jimmy revealed that a hot tub version is being prepared to follow its pool counterpart and that there had been new developments for the SpaTime water treatment range.
"Our new BAYROLab system is only currently for pool specialists at the moment but I can reveal that we are now working on an upgrade of this technology just for spas that will also help to enhance water care treatment and also promote our SpaTime range," said Jimmy, who has recently joined the BISHTA qualified tutor team to deliver the Water Hygiene Management syllabus.
Jimmy reported that a fledgling collaboration with hot tub and swim spa distributor Elite Spas is helping to boost the promotion of SpaTime products, which now has a pipework cleaner in the range that includes a 'custom kit' to cover every treatment step from water balance to disinfection, as well as the cleaning of surfaces.
The SpaTime Pipework Cleaner has been specially designed to clean the pipework thoroughly. When used regularly, it also provides the benefit of preventing deposits forming in the pipework and as a result ensures consistently excellent water quality.
"SpaTime is growing steadily and our collaboration with Elite Spas is currently paying dividends at the moment," reported Jimmy.
"With our SpaTime Kits, hot tub owners have all the products they need to keep their spa water in perfect condition. Retailers have the capability to make up bespoke kits specifically for individual customer requirements."
To book exhibitor stand space for SPATEX 2017 contact the SPATEX team via email: helen@spatex.co.uk or michele@spatex.co.uk or telephone directly on: +44 (0) 1264 358558.