Major benefits from expansion boost
Thriving hot tub and swim spa distributor Superior Spas has successfully secured over a million pounds of funding to complete major expansion plans that will create multiple job opportunities and enhanced supply efficiency to retailers.
The announced relocation, expansion and workforce boost by one of the UK's largest distributors of hot tubs and swim spa comes as a result of sustained growth and success, which has seen the family-run company become a major presence in the market. In addition to helping the brand to expand its UK supply provision and further reach and capacity for European retailers, Chesterfield-based Superior Spas has reported that the latest expansion initiative will create 30 new job vacancies within the organisation after relocating to specialist 20,000 sq ft premises.
Superior Spas, which specialises in the supply of the WhatSpa? Best Buy Award-winning Superior Spas and Platinum Spas ranges along with distribution of the Canadian-manufactured Be Well Spas hot tub options, will be moving from the current location in Brimington's Station Road to a state-of-the-art warehouse location; which will provide the brand with comprehensive showroom, offices and parking facilities; at the former GKN Stokes site on Sheepbridge Lane in Chesterfield.
In conjunction with Chesterfield business Mitchells Chartered Accountants & Business Advisers, the ambitious Superior Spas plan was given a significant cash injection boost by being able to obtain financial funding assistance for the expansion scheme by securing the support of William Islip, Relationship Director of NatWest, with £750,000; the University of Derby's Invest to Grow programme, with a £150,000 loan; and an exciting £249,000 grant from the Sheffield City Region Growth Hub.
On completion the newly-built warehouse will bring many benefits to the company including more efficient storage. This in turn is expected to dramatically reduce supply timescales; while a high-end showroom and larger offices are set to cater for the expansion of the workforce.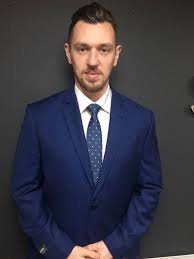 Superior Spas Managing Director Rob Carlin, pictured, has played a significant role in leading the wet leisure product distribution company to its current high profile in the UK market, including successive appearances as an exhibitor with a large stand presence at SPATEX, and believes the latest chapter in the company's meteoric rise to success will produce greater benefits for staff, the Chestefield community and its growing network of retailers who supply its various hot tub and swim spa brands within the UK and Europe.
"Our new premises will bring with it a range of benefits to both the company and the local community," said Rob; "The facility will dramatically improve our efficiency by reducing dispatch times, whilst also providing a high-end showroom and offices.
"With our UK and European business growing year on year, we're happy to confirm that we'll be needing another 30 employees to support our success. As a leader in our marketplace, we'd simply outgrown our old premises and needed more modern space to continue moving from strength to strength, both in the UK and abroad."
Andrew McDaid, a Mitchells Partner, has also revealed that the expansion plan is part of a logical strategy to ensure growth into Europe and reported that the firm is delighted that its assistance has ensured that Superior Spas has been able to tap into financial assistance to facilitate the next step in their expansion process.
"Having maximised turnover from their current location, the next natural step was to secure funding for larger premises to enable Superior Spas to continue its growth strategy in Europe," said Andrew.
"We're delighted to assist Superior Spas' expansion into new premises and drive the company forward in an exciting period of growth."
This year the Superior Spas brand has also gained a further sales and marketing boost with a 2019 WhatSpa? Best Buy Award for the Superior Spas supplied Be Well Spas Fiji Elite, which comes in at 213 x 213 x 92cm and has a lounger seat design and capacity to accommodate six people, in the £8,000 to £9,999 price range.
With six-seater capacity and lounger design, the Be Well E680, which comes in at 234 x 234 x 102cm, has also gained WhatSpa? Best Buy Award status in the £10,000 to £14,999 price bracket to build on the success of the brand; after gaining a 2018 Best Buy accolade for the Be Well Deluxe E585; which is currently being promoted in the latest edition of WhatSpa? along with the Be Well Elite E770 model from the Quebec-based manufacturer that produces the distinctive scalloped fronts and curved backs for these hot tubs.
With seating capacity to include five people that includes lounger seating, the Platinum Spas Kenya, which comes in at 210 x 210 x 95cm, has also gained a prestigious WhatSpa? Best Buy Award in the sub-£5,999 price range.
In the £6,000 to £7,999 price bracket, the Platinum Spas Infinity is praised by the WhatSpa? Verdict for delivering 'an almost endless supply of tech that utterly defies its price point'.
Last year the Pacific Lounge from Superior Spas gained a 2018 WhatSpa? Best Buy Award and is part of a USA-manufactured range that includes the Atlantic Lounge, Atlantic Dual, Pacific Family, Gulf Lounge, Arctic Corner, Arctic Family, Gulf Family, and Atlantic Party; which are being promoted to consumers as part of the latest advertising campaign in the 2019 edition of WhatSpa?
Meanwhile swim spa designs from the Platinum Spas brand supplied by Superior Spas have also been bestowed with 2019 WhatSwimSpa? Best Buy Awards. The Platinum Spas Athena swim spa, which has a dual chamber design and comes in at 5.90 x 2.25 x 1.50m with a 9,000 litre capacity, has gained recognition in the below £19,999 price range of the Best Buy Awards; while the single chamber Platinum Spas Zeus, which comes in at 5.90 x 2.25 x 1.50m with a 9,200 litres capacity, has also gained a Best Buy accolade in the £20,000 to £29,999 price range of the swim spa consumer publication.
Praising the power of the Platinum Spas Zeus, the WhatSwimSpa? Verdict states: 'The state-of-the-art turbine propulsion system powering the cavernous swim chamber make this swim spa one of the most powerful models on the market'.