Manufacturer joins UK distributors at Aquanale
Specialist UK-based distributors and a leading European hot tub manufacturer will be seeking to expand their presence in the wet leisure market when they link up with international counterparts during Aquanale in Germany.
Hot tub and swim spa manufacturing heavyweight Wellis and two leading wet leisure product distributors with 2019 WhatSpa? Best Buy Award and WhatSwimSpa? Best Buy Award-winning brands, Certikin International, and Superior Spas, will be building on the success achieved since their appearances at SPATEX earlier this year in Coventry, by highlighting their wide range of products during the major swimming pool and wellness product showcase, running from Tuesday, November 5, to Friday, November 8, at Messe Cologne.
Wet leisure product powerhouse Certikin International, which has the exclusive UK distributor status for the Caldera Spas and Fantasy Spas hot tub brands from Watkins Wellness, has built up an enviable reputation in the UK market with its specialist services for a blossoming network of hot tub dealers who have been boosted this year with a 'hat-trick' of 2019 WhatSpa? Best Buy Awards that have been bestowed on the six-seater Marino, which comes in at 213 x 213 x 91cm, six-seater Caldera Spas Palatino, which comes in at 226 x 226 x 98cm, and the imposing eight-seater Cantabria that comes in at 274 x 231 x 97cm.
This Best Buy status 'hat-trick' and resulting sales and marketing power for Caldera Spas dealers, which they can harness in their showrooms to entice prospective customers, is currently being promoted in the inaugural issue of Certikin's Cool Pool magazine.
"The prestigious awards provide a very powerful selling aid for our dealers," said Certikin Sales Director Richard Way. "It is difficult for the spa buyer to differentiate from the sea of spas, but these awards make Caldera stand out."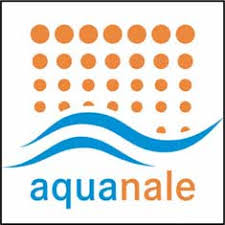 With swimming pools and associated technology being the main focus of Aquanale, the Oxfordshire-based company will be seeking to promote its wide range of additional pool products and wet leisure accessories to the German and international visitors. These include the OC-1 filtration media, Walu Deck, and Roldeck pool cover options that have recently been extended with the new Eclipse slat range, which are also being highlighted in the Cool Pool launch issue.
Booming distributor Superior Spas; which also supplies the Platinum Spas range, as well as the Canada manufactured Be Well Spas range of hot tubs that were showcased at Piscina & Wellness Barcelona; has become a major player in the UK hot tub and swim spa market thanks to a flourishing network of dealers swelled by successive appearances at SPATEX. The Chesterfield-based distributor is currently expanding rapidly and has a bumper crop of hot tub and swim spa models to promote to the European audience during Aquanale, including multiple WhatSpa? Best Buy Award and WhatSwimSpa? Best Buy Award-winning designs.
Two hot tub models from the Platinum Spas range have achieved 2019 WhatSpa? Best Buy acclaim and these are the Platinum Spas Kenya, which comes in at 210 x 210 x 95cm, in the sub-£5,999 price range; and the Platinum Spas Infinity in the higher £6,000 to £7,999 price range.
With a dual chamber design, the Platinum Spas Athena swim spa, which comes in at 5.90 x 2.25 x 1.50m and has a 9,000 litre capacity, has gained recognition in the below £19,999 price range of the 2019 WhatSwimSpa? Best Buy Awards; while the single chamber Platinum Spas Zeus, which comes in at 5.90 x 2.25 x 1.50m with a 9,200 litres capacity, has also provided a sales and marketing boost for dealers after landing a Best Buy accolade in the £20,000 to £29,999 price range.
After producing an impressive portfolio of 'Made in Europe' hot tub and swim spa designs in recent years; Hungary-based manufacturing heavyweight Wellis is aiming to build on its impressive success in the market as a result of building up a thriving network of dealers in the UK and Europe from major exhibitions, including the recent Piscina & Wellness Barcelona wet leisure extravaganza that was used to highlight the extensive range of options and the recent launch of a new 10,000 square meter warehouse that has the storage capacity for 4,000 hot tubs.
Successive appearances at SPATEX, have also boosted the manufacturer's status in the UK and representatives from the company will be seeking to enhance its presence across the continent with promotion of its WhatSpa? Best Buy Award and WhatSwimSpa? Best Buy Award-winning designs; including for the five-seater MyLine Sun Family, which comes in at 190 x 190 x 75cm, and the larger seven-seater CityLine Elbrus, which comes in at 218 x 218 x 90cm.
The thriving manufacturer, which recently hosted a dealer meeting at its state-of-the-art production facility in Dabas, also has a booming production of swim spas to promote that includes the 2019 WhatSwimSpa? Best Buy Award-winning Rio Grande W-Flow dual-chamber design that incorporates the new W-Flow system and swim software with cutting-edge functionality to provide the option of six speed levels to match the requirements of individual users.
They will be among around 320 companies from 25 countries who will be showcasing their innovations and latest product updates to visitors throughout the four days at Aquanale, which is set to shine the spotlight on sauna products with a special exhibition.
Together with Koelnmesse GmbH, the European Waterpark Association (EWA) will be presenting the special exhibition entitled 96º, which will focus on new attractions for sauna and wellness landscapes in leisure pools and thermal baths. The deliberately ambiguous title; in Celsius the value corresponds approximately to the boiling point of water and the highest temperature in Finnish saunas, and in Fahrenheit to the temperature of the human body; alludes to the fact that visitors to leisure pools and thermal baths, and especially wellness areas, experience new stimulation and sensations.
As part of the exhibition to highlight a host of advanced innovations in sauna construction there will also be a focus on the application of cold therapies and how they are featured in wellness developments.

Also being presented this year at Aquanale will be the EUSA Awards by the European Union of Swimming Pool and Spa Associations (EUSA). Leading hot tub retailers from the UK are in the running to land a prestigious hot tub trade accolade from the awards ceremony that is taking place during the penultimate day of the exhibition on Thursday, November 7.
Artesian Spas specialists North Spas, Hot Tub House Yorkshire, and Hot Tub Suppliers; are in contention for award recognition, along with Coast Spas and Regency Collection specialist dealer network Award Leisure; and Jacuzzi specialists Euphoria Lifestyle; and Tanby Pools; who have all been nominated after their success as winners in the British Pool & Hot Tub Awards, hosted at the Ricoh Arena in Coventry during SPATEX by BISHTA and SPATA.