Piscine Global Europe digital promotion
Piscine Global Europe organisers have reported that a special digital platform edition will be running in November to provide exhibitors with a virtual event to replace the physical France-based wet leisure extravaganza.
With Covid-19 pandemic restricting the travel arrangements for international wet leisure exhibitors and trade representatives visiting major exhibitions this autumn, the Piscine Global organisers GL Events have issued information about a virtual Piscine Connect version of the Lyon-hosted Piscine Global Europe.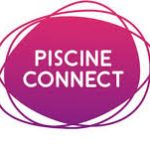 Piscine Connect will be running over two days on November 17 and 18 and is a virtual format ahead of the physical event, including full digital support services, of Piscine Global Europe that has now been rescheduled for February 9 to 12, in Lyon.
The organisers have reported that the alternative digital solution has been lined up to allow exhibitors to promote their new products, innovations, and wet leisure services at dates which respect their suppliers' traditional commercial schedules. This all-digital event, based on a web platform and a cell phone application, will be accessible free of charge to all Piscine Global Europe community professionals, including suppliers registered for the physical show in February 2021, as well as purchasers and deciders.
As part of Piscine Connect there will be a wide range of functions in a new event-driven concept: This is set to include an innovations platform; which is going to be highlighting exhibitors' new products and services; as well as product presentation webinars accessible as live videoconferences or replays; a networking solution; as well as a digital 'hands-off' business meeting platform.
"Piscine Connect is a complementary digital solution, set up to allow professionals in the pool and spa sector to interact and exchange ideas during the standard season for launching innovations and new developments on the market, facilitate their connection and, therefore, meet the deadlines imposed by suppliers' sales calendars," explained Communications Officer Sophie Busser.
Organisers have also reported that the February 2021 physical show will be a completely re-invented format with additional emphasis on it being an innovative digital event, in an effort to ensure even more interactions between wet leisure professionals.
To provide additional contact between all representatives of the hot tub, swim spa, pool and sauna trade, and to ensure efficient business interaction, Piscine Global Europe is set to include digital capabilities as part of the rescheduled physical show format. A web platform and cell phone application is being run to enable professionals to 'network' before, during and after the show, so that they can organise business appointments in face-to-face or arrange distance learning, attend conferences in webinars and gain access to the latest innovations, new products and services.
Due to the Covid-19 pandemic, Foro Piscina & Wellness in Spain, running from November 3 to 6, will have a digital platform, and the International Pool Spa Patio Expo, in the USA, from November 11 to 13, is being hosted as a virtual format. In addition, next year's SPATEX 2021 is also being run as a virtual exhibition.
Meanwhile, together with the German Association for the Recreational and Medicinal Bath Industry and after consultation with exhibitors and close partners, Messe Stuttgart has postponed Interbad until 2021, and it is now scheduled for September 21 to 24.