Premium Line expansion ahead of SPATEX
German hot tub brand Villeroy & Boch has produced a new A9L model to help dealers to increase their product choice in the luxury market ahead of an appearance as an exhibitor at SPATEX.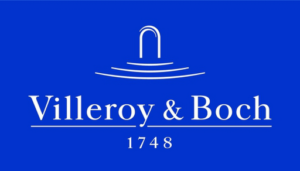 With the ability to easily accommodate up to eight people, the new A9L hot tub is the latest edition to Villeroy & Boch's award-winning Premium Line; including the Villeroy & Boch A8D Silver/White model that comes in at 239 x 239 x 97cm and incorporates dual lounge seating in its advanced design; which has been bestowed with a WhatSpa? Best Buy Award in the over £15,000 price category of the latest edition of the consumer magazine.
By developing the A9L, Villeroy & Boch has proclaimed that it has created a 'spa of a new dimension'. This is the first time that three pumps and a unique piping concept have been used that no longer directly allocates a pump to a seat. The innovative concept, which is only possible in combination with the JetPak™ II technology that Villeroy & Boch is famed for, allows any distribution of the full, threefold pump capacity to all seats.
All Premium Line, Comfort Line, and Design Line hot tubs from Villeroy & Boch are equipped with the advanced user-friendly JetPakII technology, where the back sections of the seats have been fitted with massage jets, which can be individually selected and effortlessly clicked into position. The JetPakII massage system contains 18 different JetPaks, which can be easily exchanged via the simple click system.
Every JetPak can be controlled individually so that all the occupants of the hot tub can regulate their massage experience themselves. When it comes to seating, ownerscan also customise their spa to suit their own personal wellness requirements: there are twelve shapes in different sizes to choose from.
Thanks to the launch of the new A9L, that incorporates h seven JetPaks in its design, the Premium Line now has an even greater choice for dealers to promote in their showrooms to their prospective customers. From those requiring a design to provide the capability to cater for couples or a small get-together with three people through to a hot tub party with up to eight people.
Coming in at 224 x 213 x 86cm, the six-seater Villeroy & Boch Just Silence model has also gained a WhatSpa? Best Buy Award accolade in the £10,000 to £14,999 price category and the iconic German brand has announced hat it is now available in a new Timber shade for 2019, along with its Just Silence Compact counterpart.
As part of the launch promotion; ahead of SPATEX that is being staged next week at the Ricoh Arena in Coventry, from January 29 to 31; Villeroy & Boch have revealed that the new Timber shade provides the outer panelling of Just Silence and Just Silence Compact with a modern natural look while providing an exciting blend of materials. The grey shade looks warm and natural and has a light wood grain effect. The outer panelling is also available in Light Grey.
It has been combined with a white inner shell in the colour Snow, giving the hot tub an incredibly light appearance. Together with the pared-down design and straight lines, Just Silence becomes a natural design highlight on the patio.
For comprehensive details of the new A9L model and the new Timber shade for the Just Silence or Just Silence Compact models, or information about becoming a dealer for the brand, visit Villeroy & Boch's Stand E8 during SPATEX.
Register now for SPATEX at www.spatex.co.uk. For stand bookings for SPATEX contact the SPATEX team via email: michele@spatex.co.uk or helen@spatex.co.uk or directly by telephone on: +44 (0) 1264 358558.