Rugged DuraSpa goes the distance
Representatives of thriving hot tub hire and retailing dealership Sutton Spas helped to illustrate the rugged qualities of RotoSpa manufacturing while pushing a DuraSpa hot tub as they participated in the Great Midlands Fun Run.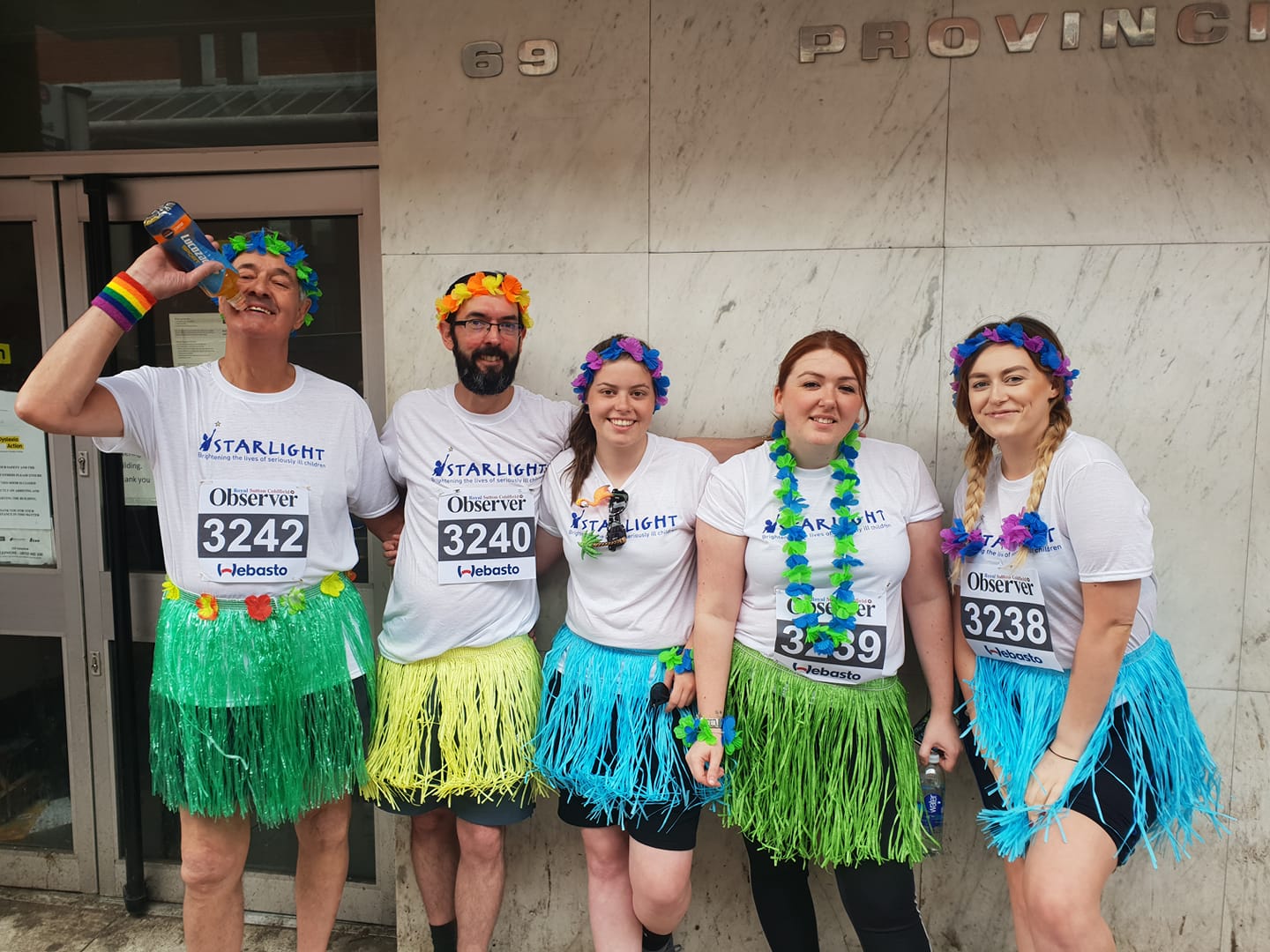 Sutton Spas, who are a WhatSpa? Approved main retailer of British manufactured RotoSpa, products, faced the elements to push the five to six-seater DuraSpa along the Great Midlands Fun Run's 8.5 mile course trail around their local Sutton Park in Birmingham ahead of occupying a stand at Gardener's World Live this week at the Birmingham NEC.
Amongst young and old runners in all manner of fancy dress, as well as dogs, and even bbq's being pushed and cooked on, the Sutton Spas team, pictured, sported a Hawaiian theme for this year's run and managed to complete the course within 2 hours and 8 minutes.
As RotoSpa is a supplier of hot tubs to the Starlight Children's Foundation, it was appropriate that Sutton Spas opted for this as their chosen charity; which helps to brighten the lives of seriously and terminally ill children. After the event, Sutton Spas thanked all of the participating team who got involved, along with all the people who donated to the sponsorship of their run to boost the Starlight Children's Foundation funds.
RotoSpa Technical Director Karl Rowntree reported that he was pleased to highlight the durability of the DuraSpa, while praising the Sutton Spas team for their fun run participation.
"We're so happy to see our RotoSpa dealers supporting various charities whilst also taking part in great community events," said Karl.
"The fact that the DuraSpa was pushed along the Great Midlands Fun Run trail shows just how durable and portable a RotoSpa is!"
Earlier in the year the British manufacturer was acclaimed with a brace of prestigious golden trade accolades in the 2019 BISHTA Awards with a Gold Award in the 'Best Use of Digital Media' category, and a Gold Award in the 'Hot Tubs Change Lives' category.
The 'Hot Tubs Change Lives' Gold Award highlighted how RotoSpa's donation through the Starlight Children's Foundation had helped the family of a young boy to deliver the finishing hydrotherapy touch to a fully equipped sensory cabin with beach-themed accessories, instruments and lighting.
RotoSpa has consistently been bestowed with WhatSpa? Best Buy Awards and the hugely successful six-seater QuatroSpa has gained another accolade for the brand in the 2019 edition of the consumer magazine; after the Serenity Spa gained a WhatSpa? Holiday Park Best Buy Award recognition in the inaugural edition of the trade magazine.
John Stanyer of Wallace Lane Farm has praised the Serenity for its appearance and reliability after purchasing it for guests to use during their stay at Wallace Lane Farm.
"This tub has been fantastic," reported John; "It's been 100 per cent reliable and very popular with the guests. It looks good and is easy to use."