Unique opportunity to generate new customers
Hot tub and wet leisure product suppliers are being urged to use the Pool and Spa section of the BodyPower: Fitness Trade Show as a unique opportunity to generate awareness and potential new customers.
The New Events team, who previously organised the former UK Pool & Spa Expo and Hot Tub Living Expo exhibitions, are collaborating with their BP: Fitness Trade Show counterparts to provide a 'new platform' where hot tub, swim spa and wet leisure specialists can promote their products to thousands of trade visitors when the rebranded Leisure Industry Week (LIW) event opens its doors on September 12 and 13 in Hall 1 of the Birmingham NEC.
As part of the effort by organisers to create the ultimate gathering of fitness and wellness products and professionals under one roof, a dedicated Pool and Spa section is being launched this year at the two-day event to allow exhibitors in this area to expand their business contacts by engaging with a whole new group of people that will not be attending any other wet leisure shows.
The Pool & Spa section will be a special wet leisure area to feature products from the hot tub and swim spa markets, as well as swimming pools and other solutions that provide a wealth of health and fitness benefits along with professional support and maintenance.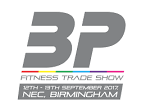 An incentive for exhibitors in this section is the fact that the BP: Fitness Trade Show is expected to be attended by thousands of trade visitors and leading fitness and wellness companies promoting over 100 innovative brands that offer solutions to various markets. These include holiday parks, swimming coaches, water parks, spas, wellness facilities, rehabilitation centres, dealers, the over 50's market, fitness professionals, hotel operators, leisure centre managers, gym chains, architects, leisure trusts, schools, colleges, universities, and councils
Along with the Pool & Spa area, other dedicated sections of the BP: Fitness Trade Show will include Workplace Fitness – to help develop a fitter, healthier workforce for improved productivity, energy and wellbeing; 50+ Fitness to target a massive market and active ageing is explored alongside the provision of a well-equipped fitness area in new and existing residential care facilities.
Throughout the two days there will also be a Fitness Business School – focusing on marketing, sales, retention and new ideas to grow businesses in the fitness sector; along with Practical Coaching – featuring equipment and functional demos from leading trainers designed to offer fitness professionals new options and practical application for the benefit of clients and members; as well as BP Nutrition, which will be highlighting nutrition solutions for all businesses including healthier menu choices and using nutrition as a key secondary spend opportunity.
Last year LIW attracted 7,000 attendees and this year New Events Director Claire Saunders believes the rebranded event is an ideal opportunity for wet leisure product specialists to take advantage of the new BP: Fitness Trade Show platform to target a whole new audience and generate more customers.
"Bookings are coming in for the show after the LIW rebrand," reported Claire.
"The BP Fitness Trade show will have a specific Pool and Spa area and exhibitors can expand their business by engaging with a whole new group of people that will not be attending any other wet leisure shows."
Registration for the event is free of charge for industry professionals and can be done by visiting www.bodypower.com/bp
To book exhibitor space in the Pool & Spa section of the BP: Fitness Trade Show or for further details contact either Claire, Niki or Tom at New Events by telephone on 01428 609382 or email via: info@neweventsltd.com