Unique swim spa system launch
Booming hot tub and swim spa manufacturer Coast Spas is launching an innovative Swim Resistance System as part of its extensive product promotions during the International Pool Spa Patio Expo wet leisure extravaganza in Florida.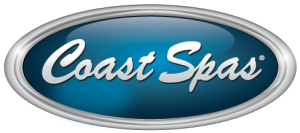 The Canadian manufacturer has become synonymous for its unique 'Infinity Edge' design technology and is aiming to make a splash at the exhibition this week in Orlando by promoting the cutting-edge Swim Resistance System with a display model of a gigantic Wellness Infinity Ultra Swim Spa, complete with exclusive Levitator Jets, to the large contingent of USA wet leisure specialists and the international trade audience visiting the Orange County Convention Centre from today, November 1, to Friday, November 3.
As part of its latest product launches and enhancements for current and prospective dealers, the Swim Resistance System is being launched as a unique specification within the 2018 Wellness Swim Spa models. This entirely new system has been developed by Coast Spas who are declaring that it has been engineered to be the most effective counter-current swim machine on the market.
Visitors to the Coast Spas stand at the International Pool Spa Patio Expo will be given a 'show stopping' experience of the new system; which has the capability to quickly move large amounts of water in an incredibly smooth and non-turbulent manner that the manufacturer has claimed to be able to create a 'perfect swimming environment' for users of this technology.
This is coupled with a new variable speed control system that allows swimmers to select the perfect speed of counter-current and a new touchscreen interface that enables users to select multiple exercise modes and access various pre-set selections tailored specifically for their ability.
As part of the launch promotion, Coast Spas is creating the 'wow factor' at the Expo this week with the innovative Swim Resistance System being displayed on the largest portable Infinity Edge Swim Spa in the world.
With a gigantic swimming and exercise area, the Wellness Infinity Ultra Swim Spa has both stand-up and sit-down massage therapy zones with a bumper package of exercise and therapy zones incorporated into the design; which includes the custom-cabinet finish and photo-sensing Carbon Fiber Corners.
Meanwhile, the exclusive Levitator Jets will be promoted during the Expo as being able to take stationary swimming to the next level by compensating for the swimmer's lost buoyancy that occurs when the swimmer is swimming in the same place.
It will complement the cutting-edge technology within the Wellness Spa Swim Spa range of models that are loaded with premium features, which allow users to take advantage of underwater exercise bands that have been integrated with quick-click attachment points located in various areas of the swim spa to help accommodate a large range of upper-body and core exercises.
In each model there is also a seat and connection points for two underwater row bars. Rowing is then taken to the next level by adding a resistance band to optimise the user's output; while performing the exercise.
Ahead of the launch of the new swim spa technology Coast Spas President and CEO Don Elkington has expressed his pride in the new Swim Resistance System and has proclaimed it to be another unique development for the market.
"We were dedicated to bring to market a truly professional swim spa that would be effective and challenging for everyone, up to and including career athletes," divulged Don.
"As a leader in innovation, we are proud to be the first and only manufacturer to develop a personal health and wellness spa that performs at this elite level."
To find out more about the Swim Resistance System and the booming range of Coast Spas hot tubs and swim spas visit the Coast Spas Stand 1747 at the International Pool Spa Patio Expo from 10:30am to 5pm today and tomorrow, and 10:30am to 2:30pm on Friday in the Orange County Convention Centre.