Water treatment specialist seeking donations
Hot tub and swim spa dealers are being asked to help support an event to raise funds for the RFU's Injured Player's Foundation by making an online donation ahead of a rugby match at Twickenham.
Water Treatment Products (WTP) Leisure Division Managing Director James Lee has made the appeal for donations from the wet leisure industry before his preparations this week to take to the field on Thursday with members of the Newark and Southwell Rugby Clubs against opposition from the House of Commons and Lords XV.
Previously WTP, which strengthened its position in the wet leisure chemical sector last year with the acquisition of Confederate Chemicals Leisure and is the exclusive UK distributor of the Sanosil products, has helped in the efforts to tackle West Africa's Ebola outbreak.
The company's manufacturing facility packed 40,000 kilos of disinfectant in seven days towards the end of 2014 and then shipped it to a military airport for rapid exportation to West Africa.
Now James is hoping his efforts and those of others participating in the Twickenham match will raise awareness and funds to help a worthy cause closer to home that is providing essential resources for boosting the lives of injured rugby players.
"This Thursday, I will be taking to the hallowed pitch at Twickenham to play a once-in-a- lifetime game of rugby for Newark and Southwell Rugby Clubs against the House of Commons and Lords XV," reported James.
"The game is for a very worthy cause; to raise much needed resources for the RFU injured player's foundation.
"We're in negotiations with the House of Commons to ensure David Cameron is playing for the 'House' and Ian Duncan Smith plays for Newark just to add that extra spice to the game!"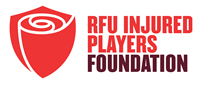 The IPF was formed in 2008 as a charity that would look after over 130 players who have been catastrophically injured through rugby, along with playing a valuable role in the prevention and management of injuries.
For many years now, and uniquely amongst sports National Governing Bodies, the RFU has insured all amateur players for serious and catastrophic injuries. The insurance cover has increased over the years and those injured prior to 1995 would have received a far smaller sum while those injured in the 1980s or before received very little indeed.
"We've all heard and read of the horrendous injuries that befall a very small number of players, so it's important that their efforts are supported as much as possible by the wider rugby family," said James.
Anyone wishing to make a donation towards boosting the charity rugby match at Twickenham and help raise funds for IPF should visit the Just Giving website link at:
www.justgiving.com/Newarkrufc-Commons-Lords-fundraiser/?utm_medium=email&utm_source=ExactTarget&utm_campaign=20160314_58137
"Please visit the dedicated Just Giving link and give generously," appealed James. "It's a quick and painless process and you are very welcome to leave a message of support, motivation or utter disbelief at the end! Thank you in advance for your support."
www.watertreatmentproducts.co.uk