Winter deals for 25th anniversary
Multiple hot tub and swim spa brand dealership Welsh Hot Tubs is celebrating a 25th anniversary milestone with special winter deals.
Domestic customers and hot tub holiday businesses aiming to gain energy-efficiency and cost-saving benefits can take advantage of free fittings of air source heat pumps when purchased with a hot tub, as part of the anniversary deals; which also include free delivery, commissioning, and an accessory pack on every new hot tub and swim spa purchase.
"Energy is on everyone's mind at the moment, which is why we've found ways to support our customers – especially holiday lets that may be running multiple tubs – with cutting their energy costs," divulged Welsh Hot Tubs Managing Director Steve Baxter.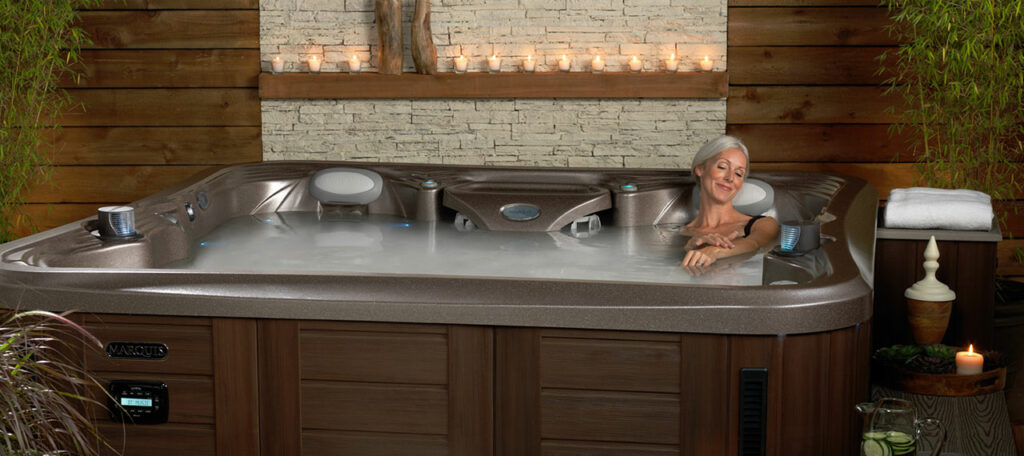 Along with American Whirlpool products, the dealership supplies Marquis hot tub and swim spas and was the brand's 'Dealer of the Year' in 2020 and 2021 and Top Producers Club for 2021; as well as becoming the first ever dealer to win number one sales in all three categories of hot tubs, swim spas and holiday parks in 2021.
This recognition followed on from the dealership taking a BISHTA Gold Award during the British Pool and Hot Tub Awards ceremony for 'Hot Tubs in a Holiday Setting' for an installation in a treehouse; along with a Silver Award in the same category for an installation on a spectacular cliff edge; as well as a Bronze Award in the BISHTA 'Swim and exercise spa' category.
"It's not the easiest thing getting a hot tub into a treehouse," confided Steve; "But we share our customers' vision, and our technicians aren't afraid of a challenge!"
Within the booming hot tub holiday sector Welsh Hot Tubs have also installed hot tubs for holiday cottages and hotels such as Penrhos Golf Club and the Marine Hotel in Aberystwyth.
Since the company was founded 25 years ago by Steve it has expanded to incorporate multiple brands, including Endless Pools, and employs a team of nine, including technicians, sales, and support staff, while additional outdoor products include barbecues and outdoor kitchens.
"We'd like to thank everyone who's supported us or worked with us since we started out, and helped to make Welsh Hot Tubs what it is today," said Steve.
"We've had some great experiences and adventures alongside our customers over the past 25 years."
Leading hot tub and swim spa dealers will be gathering at the 2023 British Pool & Hot Tub Awards ceremony at the Coventry Building Society Arena after the first day of SPATEX 2023 on January 31 for the presentation of BISHTA and SPATA Awards.