Hot reception for Mayor's visit
All Weather Leisure Midlands is preparing a hot reception for visitors and the Mayor of Shrewsbury as part of a special ceremony event to officially launch the family-run company's second dedicated Jacuzzi Hot Tub Superstore.
Liam Shelley and his son Luke, who are the owners of the expanding WhatSpa? Approved business, have opened an additional indoor showroom after achieving success at their Cannock premises at Unit 4 Point North, Virage Park, which specialises in Jacuzzi hot tubs and SwimLife swim spas; as well as their own All Weather Hot Tubs, including the three-seater Life, five-seater Style, and six-seater Fun; and also hot tub gazebo structures and Covana automatic hot tub and swim spa covers.
The Mayor of Shrewsbury, Councillor Phil Gillam, will perform the ribbon cutting ceremony this weekend, at 10am on Saturday, March 14, as part of his VIP guest appearance duties during the official launch weekend event for the new showroom; which is a transformed former warehouse unit based at 28a Vanguard Way, at the Battlefield Enterprise Park in Shrewsbury, which they acquired and opened to customers in January.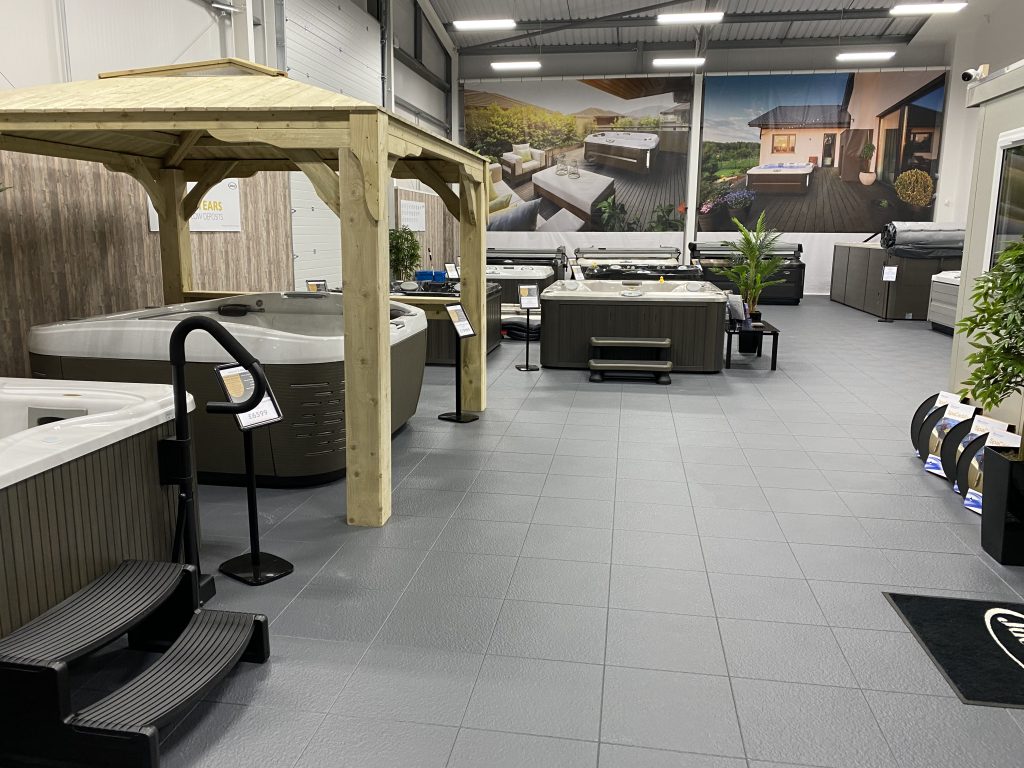 On display to visitors will be 14 Jacuzzi hot tub options and a swim spa from the flourishing WhatSwimSpa? Best Buy Award-winning SwimLife range by Jacuzzi. The swim spa and three of the hot tubs will be fully operational during the launch event for visitors to view and wet test.
There will also be a display of bespoke wooden garden gazebos to complement an installation project for one of the hot tub designs, while hot tub supplies and accessories will be available at a special discounted rate for new and existing customers of the company, which is a BISHTA member and has also achieved APSP endorsed Certified Hot Tub Technician status from SpaTech Training.
In a joint statement, Liam and Luke reported that the second showroom had received a major cash injection to get it into prime condition ahead of the launch and that two new team members, who live locally, have been recruited for the new store and are already up to full speed already after completing their training.
"We are really excited by the opening of our second store and look forward to bringing our award-winning hot tubs to Shrewsbury and meeting all of our new customers," said Liam and Luke.
"We have spent a small fortune kitting out this warehouse unit into a splendid showroom to showcase our fantastic products and bring the next level of relaxation and customer service to the people of Shrewsbury and the surrounding areas."