Hot tub treatment for returning nurse
Leading American Whirlpool and Marquis specialist dealership 1 Stop Spas has provided professional hot tub dealership treatment to a retired nurse who has decided to return to the NHS in its critical time of need.
Following on from the national outpouring of gratitude to the NHS workers at 8pm on March 26, with the 'Clap for our Carers' initiative, Sleaford-based 1 Stop Spas chief Chris Brady and his team, which recently landed the Marquis Top International Sales UK Award, have come to the aid of a heroic retired nurse who was seeking to purchase a hot tub ahead of boosting NHS staff numbers to help combat COVID-19.
Along with former RAF Fast Jet Aeronautical Engineer Chris, the 1 Stop Spas team, which incorporates the 1 Stop Spas Preowned and 1 Stop Spas Trade divisions, has a number of former Armed Forces personnel on its payroll and already supports the NHS and Armed Forces with discounts on products, including hot tubs and swim spas, through its Blue Light Card scheme, so was happy to provide the assistance for the retired nurse to purchase the perfect stress-busting tonic before returning to NHS duties.
"We had a call from a customer today who is a retired nurse and has just applied to re-join to help with the fight," reported Chris.
"She is terrified about going back, but feels it's her duty as a medical professional and is ordering a hot tub from us to be delivered as soon as we can get back to work, to help with the stresses she will be going back into. Needless to say, we've looked after her.
"We've always supported our NHS at 1 Stop Spas through our Blue Light Card scheme, as well as our Armed Forces. However, we will be eternally grateful and indebted to each and every one of them who are putting themselves at risk to fight this horrible virus."
Ahead of the UK lock down ordered by the government that has prompted hot tub showrooms to be closed to the public this week, the 1 Stop Spas team had been working hard to satisfy extremely high demand for products and services, while  undertaking stringent health and safety and cleaning processes every two hours to help combat the threat of the COVID-19 coronavirus.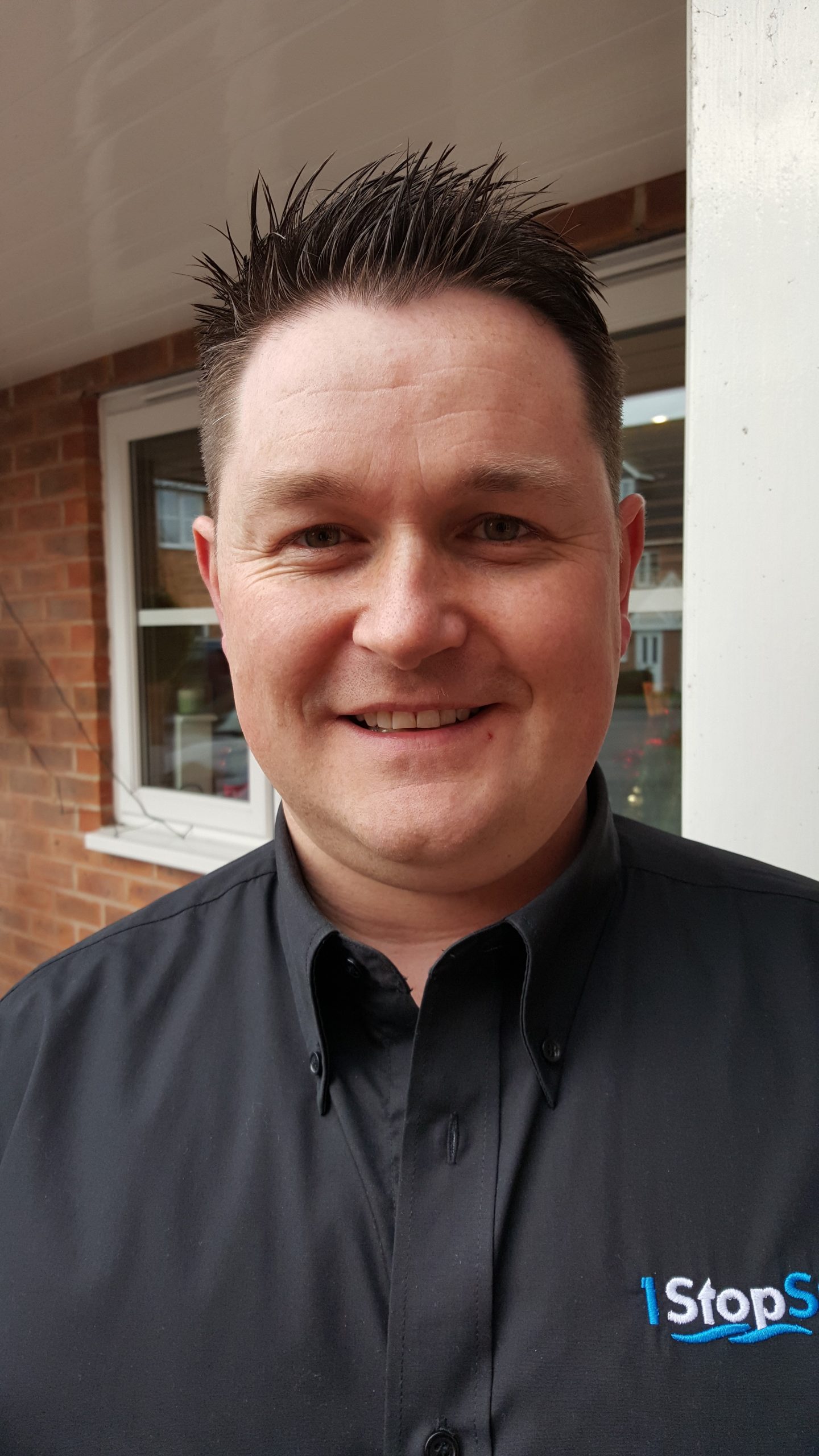 Chris, pictured, who also runs SpaTech Training and has been working on a new specialist training facility room at his Sleaford HQ, has reported that while the showroom doors are closed to the public, the services of all of his staff members will be retained and current customers will be able to utilise additional resources, including a bespoke video calling service and virtual tours of hot tubs by appointment.
For customers with technical and installation bookings this week, 1 Stops has been contacting them individually in order of their appointment to discuss their respective appointments on a case-by-case basis and to rearrange if required.
"Although the stores are closed, we've redeployed our resources to ensure we can offer our customers the best service we can right now," divulged Chris; "Phone lines will remain open seven days a week between 10am-5pm on the usual number for technical support, customer service and phone orders.
"Our website is available 24/7 for online orders of all products and we also have submission forms for all support services we offer, such as repairs, relocation, and servicing, and we will prioritise this work appropriately as and when it's safe to do so.
"We're now offering a free bespoke video calling service and virtual tours of any of our hot tubs. This is by appointment and we will be using our staff that are manning the phones and processing web orders in the closed showrooms to engage with our customers via facetime where we can offer video consultations."
Chris has also reported that while the showroom is closed some members of the 1 Stop Spas team will be on standby for urgent repair work, including major leaks and electrical safety.
"We have a team on standby for urgent repair work," revealed Chris; "All non-essential work will be postponed and added to a priority list.
"Some of our staff will be offering safe delivery services of essential items and we will be on standby to offer vital community support for the people in most need of it right now.
"We will of course be constantly monitoring the situation, which is changing rapidly, to ensure that our number one priority is the safety of our employees and customers and the combined national effort to get through these unprecedented times. "