Unmissable SPATEX awaits hot tub dealers
Hot tub dealers have an unmissable opportunity to view new brands and products making their debut during the bumper 22nd edition of SPATEX in the Ericsson Exhibition Hall of the Ricoh Arena in Coventry.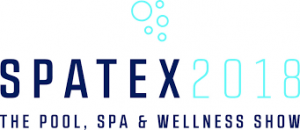 SPATEX, running from Tuesday, January 30, to Thursday, February 1, has been swelled in recent months by a strong influx of specialist hot tub and swim spa product companies and organisers have expanded the size of the exhibition as a result. Never before in its entire history has the wet leisure showcase been so big and had such a stellar cast list; with a bumper schedule of seminars organised by the Institute of Swimming Pool Engineers (ISPE).
A large group of exhibitors who will be hoping to attract the attention of hot tub and swim spa dealers visiting SPATEX this year (with stand details in brackets) includes: American Whirlpool Stand B52, Aqua Spa Supplies Stand B66, Aquavia Spa Stand C52, AstralPool UK Stand E50, Be Well Spas Stand B34, BSPF Stand A1, Certikin, with a dedicated display to promote Caldera Spas and Fantasy Spas on Stand D14, Complete Pool Controls Stand E32, Darlly Europe Stand H11, Elite Spas Stand C63, GMT Spas International Stand D33, Golden Coast Stands B18 and B32, Hydrospares Stand E31, LaMotte Europe Stand E4, Legionella Control Association Stand G34, Lo-Chlor Stand C35, Lovibond Tintometer Stand E16, Morgan Brothers (Leisure) Stand B1, Nsure Stand A3, O-Care Stand H1, Passion Spas Stands E70 and H21, Plastica Stand D34, Pollet Pool Group with BAYROL Stand G16, Riptide Pools Stand D70, SeaKlear Stand G15, SCP UK Stands C32 and D30, Softub Stand F58, Spa Crest Europe Stand D51, Spaeuro Stand F2, SpaTech Training Stand B59, Superior Spas Stands B70 and C70, Thermals Spas Stand F22, Tuff Spas UK Stand E66, Villeroy & Boch, Stand H5, Vita Spa Stand B66, and Wellis Stands B2 and C2.
One of the star attractions for those involved in the hot tub and swim spa trade will be the American Whirlpool stand that will be showcased by Richard Hart and his Aqua Warehouse Group team, which is marking another consecutive SPATEX appearance with the official launch of the new range of models from the 'superbrand' on its enhanced stand for this year's outing that will also include promotion of the enhanced Vita Spa range on a dedicated stand.
Staunch SPATEX supporter Certikin International will have three dedicated stands and has lined up a wide range of products and experts for its impressive triple display presence, including dedicated Calorex and CertiDos stands. The wet leisure product powerhouse always has busy stands during SPATEX and this time round is placing special emphasis on the Caldera Spas and Fantasy Spas ranges by iconic USA manufacturer Watkins Wellness.
Thriving UK-based distributor Rob Carlin, who has been instrumental in helping to elevate the Wellis range of hot tubs and swim spas and growing the network of dealers in the British market in recent years, has booked a double stand presence for the promotion of his Superior Spas brand of hot tubs, which are now being manufactured in the USA, to mark a hat-trick of consecutive SPATEX appearances.
Loyal SPATEX exhibitor Spa Crest Europe will also be promoting USA manufactured products while extending the continued support for the wet leisure showcase as an exhibitor. This time round the presence has been increased by having a dedicated stand for the Tuff Spas UK range of rugged USA hot tubs.
For a third consecutive year the booming Wellis range of Hungary-manufactured hot tubs and swim spas will be among those exhibitors making a big impact with a double stand presence. Every year Wellis has built on its success at SPATEX with a bigger stand presence and has reaped the rewards for its 'Made in Europe' marketing in the process by building up a strong network of pedigree dealers in the UK and throughout the continent.
Catalan manufacturer Aquavia Spa will also be among the contingent of European manufacturers and brands to showcase and promote innovative designs. The company has a fledgling presence in the British market and is continuing its push to attract dealers who want to attract consumers looking to gain a distinctive and unique model from a growing range of hot tub and swim spas.
Marquis, Vita Spa and new American Whirlpool hot tub and swim spa retailer and 1 Stop Spas chief Chris Brady has once again booked a stand to highlight the various elements of his fledgling SpaTech Training scheme during SPATEX that has gained a tremendous response from the British hot tub market as an APSP Approved Training Provider and also in association with BISHTA.
Making a return after a break from SPATEX as an exhibitor, when the event was hosted in Brighton, is Hot Tub Barn chief Huw Chivers. With more than 20 years hot tub market experience under his belt, Huw is making a first appearance at the Coventry venue with his Riptide Pools brand; which now has four ranges of hot tubs, including the Urban Lite, Heritage Collection, Prestige Range, and Starlight Collection, alongside the growing stable of exercise pools and swim spas.
Another two of the 'new faces' at SPATEX Coventry this year will be Softub; to highlight new and current models from the distinctive and very portable hot tub range; and Be Well Spas, to promote the Canadian brand's range of hot tubs.
Among the list of wet leisure product accessories specialists in the Ericsson Exhibition Hall will be Aqua Spa Supplies, which that has boosted its presence in the market with successive SPATEX appearances, to highlight its dedicated 'Aqua' range of products and a wide range of hot tub and swim spa accessories for dealers to promote in their showrooms this year.
Continuing a long run of consecutive appearances will be Golden Coast, which is another loyal exhibitor with a double stand presence. The family-run company has revealed that it is keeping something with a 'big' industry impact under wraps in a bid to tempt more visitors to its stand during the 22nd edition of SPATEX.
Dutch water product company O-Care will be hoping to build on its thriving presence in the British market by joining the long list of exhibitors making back-to-back SPATEX appearances including Complete Pool Controls, Darlly Europe, Elite Spas, Hydrospares, Passion Spas, Pollet Pool Group, SCP UK, and Villeroy & Boch.
They all are helping to make up the bumper list of exhibitors appearing in the Ericsson Exhibition Hall, which includes: Active Chemical Products, Alpha Industries, American Whirlpool, Aqua Spa Supplies, Aqua Stone Pool Finishes, Aquaflex, Aquatrac(UK), Aquavia Spa, Ardex UK, Astral Pool UK, Be Well Spas, Bosta UK, Bowman, Brio Group, Calorex, Certikin Dosing, Certikin, Commercial & Specialised Diving, Complete Pool Controls, COVREX, Automatic Pool Covers, Cranbourne Stone, Darlly Europe, Designworks Tiles, Dryden Aqua, Earth Source Energy, Easy Care Products, Elite Spas, EMCO, ETATROM GB, Evoqua Water Technologies, Fairland Electric (China), Fairlocks Pool Products, Gaffey Technical Services, Global Stone (Colchester), GMT Spas International, Golden Coast, Hannah Instruments, Heatstar, Herborner Pumpentechnik, Hexagone UK, Humidity Solutions, Hydrospares, International Business Development, ISPE, ITS Europe, Kuntze Instruments, LaMotte Europe, Landscape Show, Legionella Control Association, Lift'O by Bluewoood, Lighthouse Pools, Lo-Chlor Chemicals, Lonza, Lovibond Tintometer, Meaco, Morgan Bros (Leisure) Niveko, Nsure, OASE, O-Care, Ocea Automatic Pool Covers, Omni Heat and Power, On Site Pool Linings, Orbroreed, Pacific Fiberglass Pools, Paramount Pool Products, Passion Spas, Plastica, Plimat UK, Pollet Pool Group, Pool Cover Parts, Pool Maintenance, Pool-Dek, Pooldesign, Poollock UK, Prominent Fluid Controls, PWTAG, Recotherm, Reliance Plus, Riptide Pools, SCP UK, Seaklear, Softub, Spa Crest Europe, Spaeuro, SpaTech Training, Sprayed Concrete Solutions, STA, Stonewold, Suntrap Systems, Superior Spas, Swan Analytical UK, Swim Safe B.V, Swimex Enclosures, The Mosaic Company, Thermals Spas, Tuff Spas UK, Unipools, Villeroy & Boch, Vita Spas, Vitra (UK), Water Management Society, Waterco Europe, Waxman Ceramics, and Wellis.
"We're looking forward to welcoming a full house to this industry show-stopping event," said SPATEX organiser Michele Bridle.
"The stellar cast list features big name leading suppliers plus a galaxy of new names. It all adds up to a glittering global showcase brimming with innovations and newness.
"We increased the floorplan in the autumn to satisfy the demand for more exhibition space; and I'm delighted to report that we now have more spa companies exhibiting than ever before in our 22-year history. Some of these; Be Well Spas, Riptide Pools, and Softub; are making their SPATEX Coventry debut.
"The show has a truly international feel with spa companies such as Be Well Spas coming from as far away as Canada."
Seminar schedule
There is a bumper schedule of seminars for SPATEX this year in two arenas. Organisers have ensured that there will be plenty of opportunities for visitors to either brush up on their hot tub and wet leisure knowledge or receive guidance on how to increase profitability, as well as promote their company activities; as part of the expanded three-day seminar programme organised in conjunction with the Institute of Swimming Pool Engineers (ISPE) in two dedicated locations in Arena 1 and Arena 2. Among the list of seminars will be updates on the dangers of cryptosporidium and Legionella and the Pool Water Treatment Advisory Group (PWTAG) is hosting a day of seminars on the Thursday of the show on water treatment for spas.
To attract the interest of visiting hot tub dealers, the seminars include topics such as: 'The Hidden Dangers of Spas', by Robbie Phillips of the Swimming Teachers' Association (STA), on Tuesday, January 30, which is scheduled for 20 minutes from 11am to 11:20am in Arena 2.
For those who are interested in technology to heat hot tubs quickly, there will be a talk by Tony Carter from Bowman on a new approach to hot tub and spa heating with faster heat up and lower energy costs; which is scheduled to run from 11:30am to 11:50am in Arena 1 on Wednesday, January 31.
Other topics in Arena 1 on the first day of SPATEX include a 20-minute talk outlining the 'Health and Safety Update for the Pool and Spa Operator' by Colin Jenkinson MISPE of Leisure Safety Training from 10am to 10:20am in Arena 1.
Also in Arena 1 on Tuesday will be Andy James MISPE from Golden Coast who will be providing his knowledge on 'Pool and Spa Control Technology – Think Beyond the Box' from 11am to 11:20pm. Then in the afternoon Jimmy Lamb TnISPE(Cert) from the Pollet Pool Group will give a talk on 'Filtration – Just how important is a filter' from 2pm to 2:30pm and later in Arena 1 Robert Byrne from the Brio Group will provide details on the 'Legionella Risk within Pools and Spas' from 3:30pm to 4pm.
In Arena 2 during Tuesday afternoon there will be a talk on 'Monopools' by David Steptoe from Certikin and Simon Janca from Niveko 1pm to 1:45pm. Later there will be a talk on 'Marketing for Growth and Profit' from 2:45pm to 3:15pm by Aren Grimshaw of Golden Coast.
On Wednesday afternoon in Arena 1, shortly after Tony Carter's talk on Hot Tub and Spa Heating concludes, there will be a talk on 'HSG282 What you and your spa customers need to know' by Martin Rigby of Complete Pool Controls from 12:30pm to 1pm. An hour later in Arena 2 there will be a 'BISHTA Update on Standards and Guidance' by Chris Hayes from 2pm to 2:30pm. For the last talk of the day Dorian Davies of Darlly Europe will provide details on 'Management of Spa Pools – The Importance of Sanitisation' from 3:30pm to 4pm.
During the morning of the final day of SPATEX, on Thursday, February 1, there will be a talk on 'Why we must microbiologically test' by Allen Wilson FISPE from 11am to 11:30am. This will be immediately followed by 'Dealing with Cryptosporidium' by Rachel Chalmers from Public Health Wales being conducted from 11:30am to 11:50am in Arena 2. Early in the afternoon in Arena 2 there will then be a talk on 'Chemical Dosing and Control' by Stephen Ellix of ProMinent Fluid Controls from 12:30pm to 12:50pm.
Towards the end of SPATEX there will be a talk on 'Putting the book into practice' by Rob Johnston of Public Health England in Arena 2 from 3pm to 3:20pm.
"The Institute of Swimming Pool Engineers has pulled out all the stops and choreographed the best workshop programme to date," enthused Michele Bridle.
"A star-studded line-up of speakers will be reprising some of the old favourites along with a good mix of hot new topics."
Gala event
During SPATEX a special anniversary edition of the hot tub and wet leisure industry 'Oscars' will be held following the opening day; as part of the annual Industry Gala Dinner hosted by BISHTA and SPATA.
The British Pool and Hot Tub Awards is being held on Tuesday, January 30, in the Premier Lounge at the Ricoh Arena, and demand for tickets has been high due to the fact that the ceremony will be marking the 40thanniversary of the SPATA Awards and the 10th anniversary of the BISHTA Awards; as well as also including the presentation of the EUSA European Pool & Spa Awards this year.
Winners from last year's British Pool and Hot Tub Awards ceremony have been shortlisted for the opportunity to gain prestigious European recognition, including Artesian Spas dealerships Cannings H20 and North Spas; as well as specialist Jacuzzi retailer Euphoria Lifestyle; and prominent Marquis and Superior Spas retailer Welsh Hot Tubs.
On Wednesday night, following the second day of SPATEX, there will be a chance to grab a piece of the limelight as part of the Speakeasy 1920's themed after-show party. It is scheduled to commence at 5pm in the Ricoh Arena's Clubhouse Bar; where there will be free drinks, nibbles and an opportunity of networking with leading representatives from the wet leisure trade.
"SPATEX is putting on the glitz and Tinseltown is coming to the Ricoh!" declared Michele. "We can't promise pyrotechnics but we can offer all our exhibitors and visitors some fancy head-dress, a lot of fun, free drinks, nibbles and the best networking gig in the calendar."
Casino socialising
The Grosvenor G Casino Coventry at the Ricoh Arena provides another opportunity to unwind and socialise after hitting the exhibitor stands. It is open from 12pm to 6am daily and has been proclaimed as the 'complete leisure experience' and is once again set to be popular with SPATEX visitors and exhibitors.
Friendly help
If visitors are unsure about anything during their time at SPATEX or have a technical query and would like to be pointed in the right direction, they should ask one of the visible SPATEX team. Or call at the SPATEX Welcome Desk at the entrance of the Ericsson Exhibition Hall.
SPATEX organiser Michele Bridle will be walking the floor of the exhibition and on hand with her team throughout the three days to ensure the exhibition runs smoothly, as she has done for the past 18 years.
Free parking
Visitors to SPATEX will find that the Ricoh Arena has excellent access to the country's motorway network and on arrival to the venue there are 2,000 on-site free parking spaces for those who are travelling by road.
Opening times
Visitor opening times for SPATEX 2018 in the Ericsson Exhibition Hall of the Ricoh Arena will be 9:30am to 5pm on both Tuesday and Wednesday, and 9:30am to 4pm on Thursday.
For further details contact the SPATEX team via email: helen@spatex.co.uk or michele@spatex.co.uk or telephone directly on: +44 (0) 1264 358558.